iSensoric Washing Machine with iQDrive for highly effective and efficient laundry care with large easy-to read display.
Intelligent, durable and quiet iQdrive motor for highly effective and efficient laundry care.
With the option speedPerfect, get perfect washing results in up to 65% less time.
waterPerfect Plus: sensor-controlled wash programmes for the most efficient water usage with any load size
A+++ -30 %: washes 30 % more efficient than the requirement for energy efficiency class A+++.
Outdoor / Impregnation programme for a gentle waterproofing of outdoor textiles.





Highlights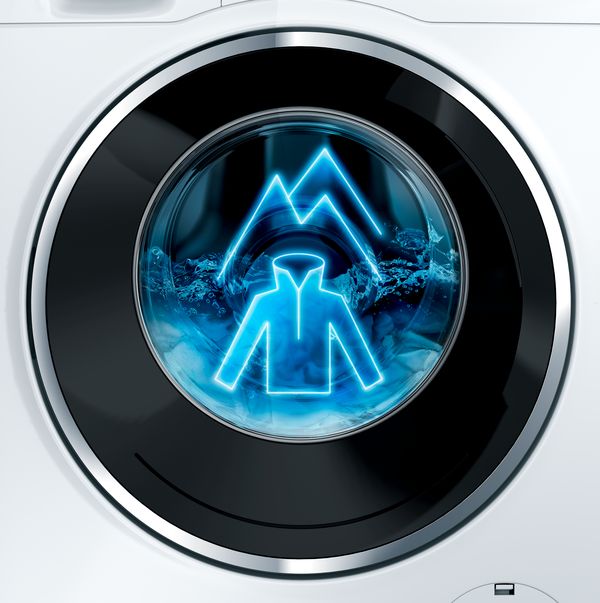 Protects waterproof textiles – Outdoor programme
The outdoor programme is specifically designed for high-tech waterproof textiles, using intelligent spinning styles and optizied temperature gradients. The gentle wash cycle protects the sensitive water-impermeable membrane. When used with an impregnating agent, the programme is highly suitable for all-weather, sports and outdoor clothing.
Maximum water efficiency thanks to precise load detection: waterPerfect Plus.
The clever sensor system of the smart waterPerfect Plus water management system ensures maximum water efficiency. It detects not only the type of fabric, but also the load size precisely in 256 increments. Depending on these two factors, the appliance determines the required amount of water – automatically and precisely. As a result, waterPerfect Plus always achieves a perfect wash result for every wash cycle with optimum water consumption.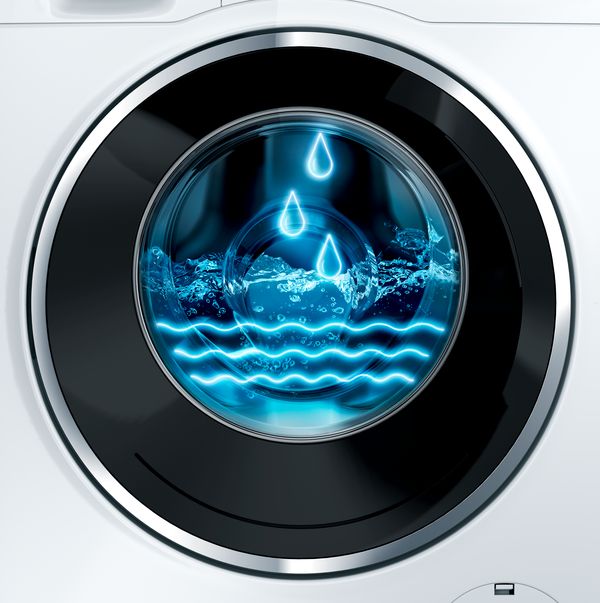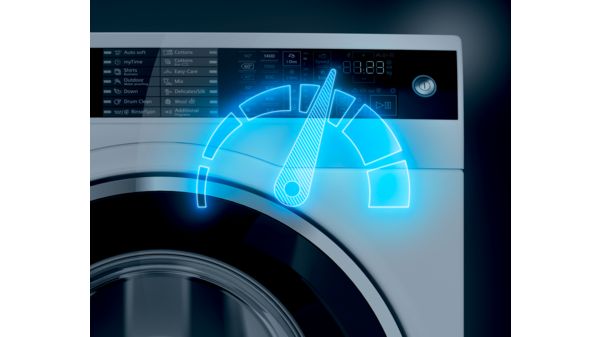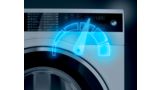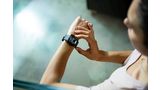 Speed up your programs or wash in just 15 min – speedPack L for washing machines
Speed up the washing process with the time-saving varioSpeed option or wash your laundry in record time with super15′ and super30′. With the speedPack L for washing machines.
Efficient, durable and quiet: iQdrive.
Always nice and quiet, whether lower energy consumption with identical performance, short programme times with optimum results or even with maximum spin settings – all that is not a problem for the brushless iQdrive motor. And on top of all these advantages, it runs virtually free from wear.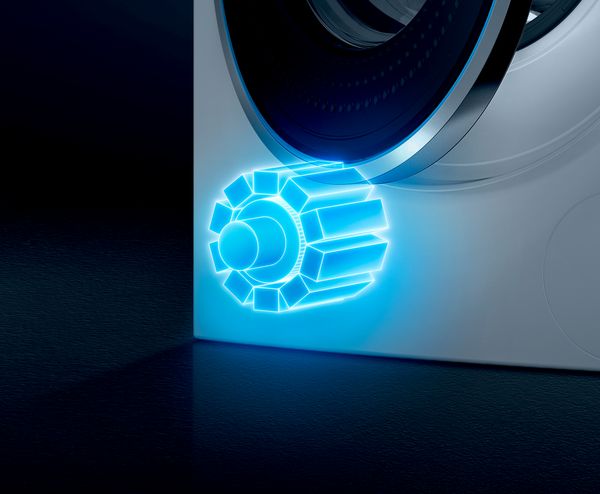 The 30-minute washing programme: quick wash 30.
The 30-minute quick-wash programme for small loads of lightly soiled laundry shortens the programme sequence in the main wash during rinsing and spinning. Ideal for athletes who have to wash their sports clothing again and again even though they're only lightly soiled.
voltMonitor
voltMonitor for reliable information about current fluctuations.
For especially gentle treatment of your laundry: waveDrum.
The innovative structure of the waveDrum with its unique wave shape and the asymmetrical paddles complement each other perfectly. For especially gentle treatment of your laundry.