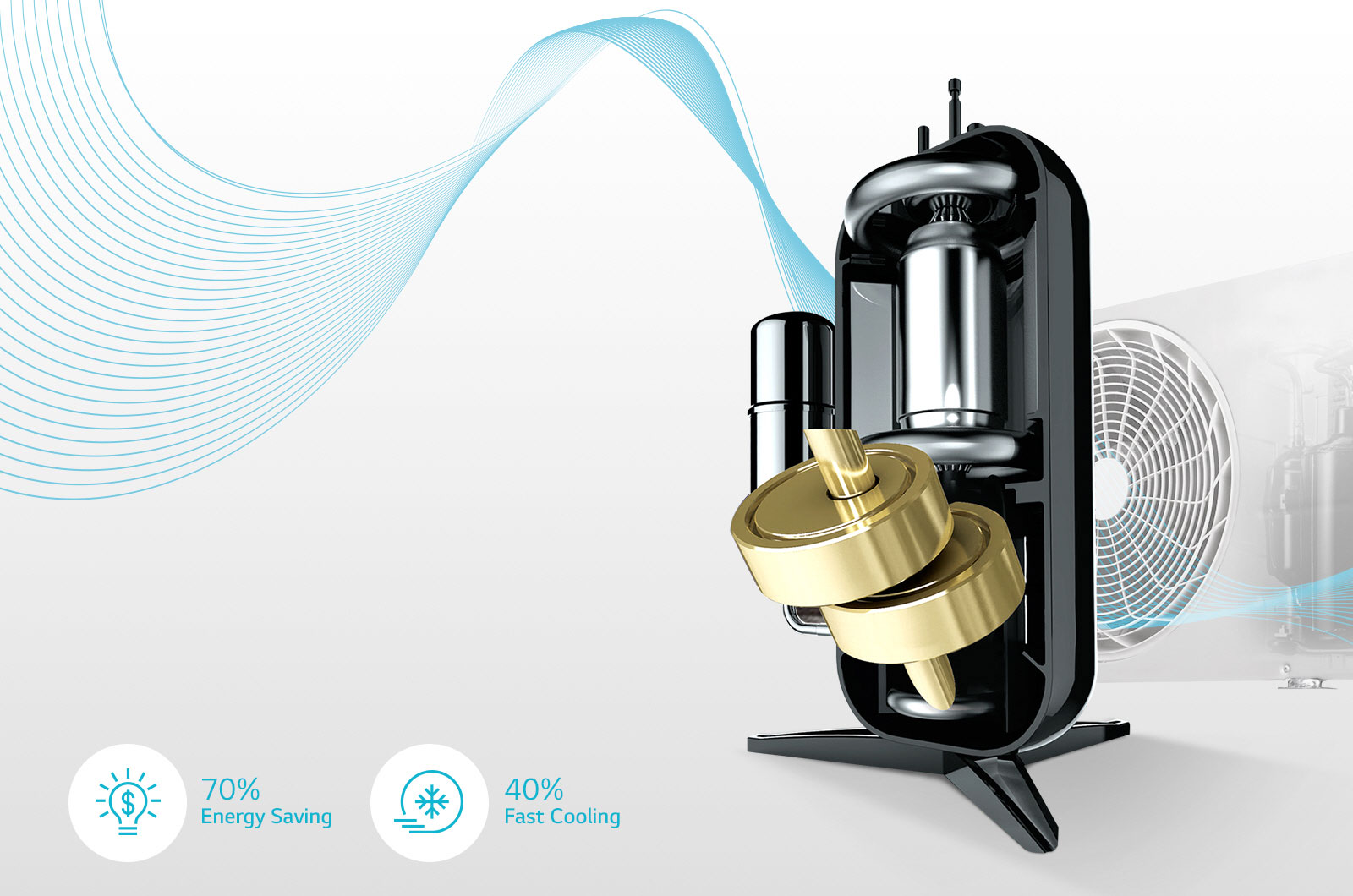 Dual Inverter Compressor™ With 10 Year Warranty
LG's Dual Inverter Compressor™ solves improper, ineffective and noisy problems, resulting in an air conditioner that cools faster, lasts longer, and runs quieter. With the 10year warranty on the compressor, users can enjoy the benefits of LG air conditioner for a longer period of time.
Energy Saving
Inverter Compressor constantly adjusts a compressor's speed to maintain desired temperature levels. Moreover, Dual Inverter Compressor™ with power saving operation range frequency saves more energy than conventional compressor.
Fast Cooling
LG air conditioner begins cooling the air fast using its high speed cooling range with Dual Inverter Compressor™, so it expels air farther and cool spaces faster.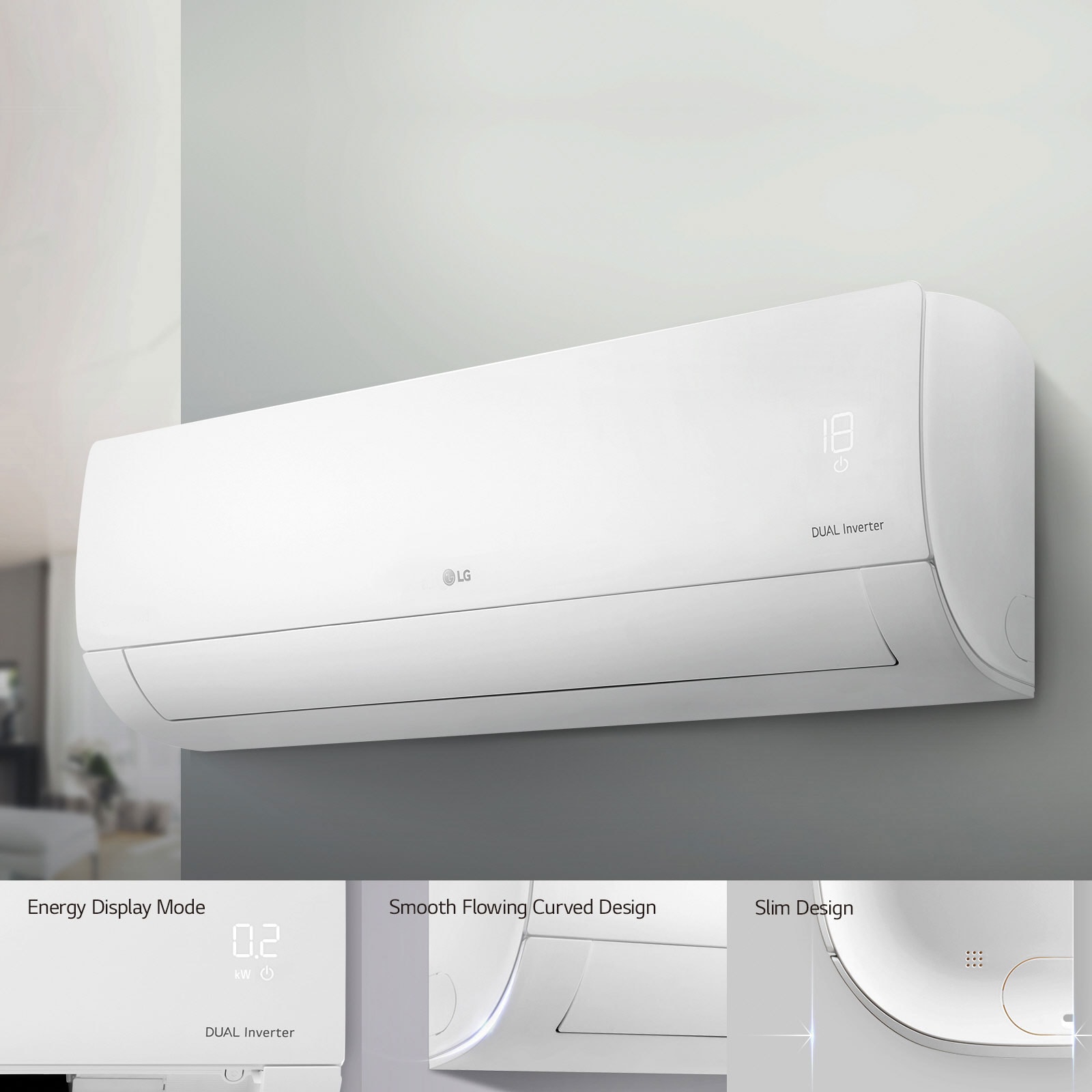 Simple And Slim Design With Hidden Display
LG air conditioner's slim and modern design makes easy installation and convenient cleaning with EZ sliding filter. Moreover large hidden display is perfect for checking your energy display conveniently.
*The actual product image may differ from the image shown above.
Low Noise
LG air conditioners operate at low sound levels, thanks to LG's unique skew fan and Dual Inverter Compressor™ which eliminate unnecessary noise and allow for smooth operation.
Control Your Energy Consumption
With LG Active Energy Control function button, you can adjust the energy consumption in three options (80%, 60%, 40%). With just a touch of a button, you can control cooling performance and reduce power consumption.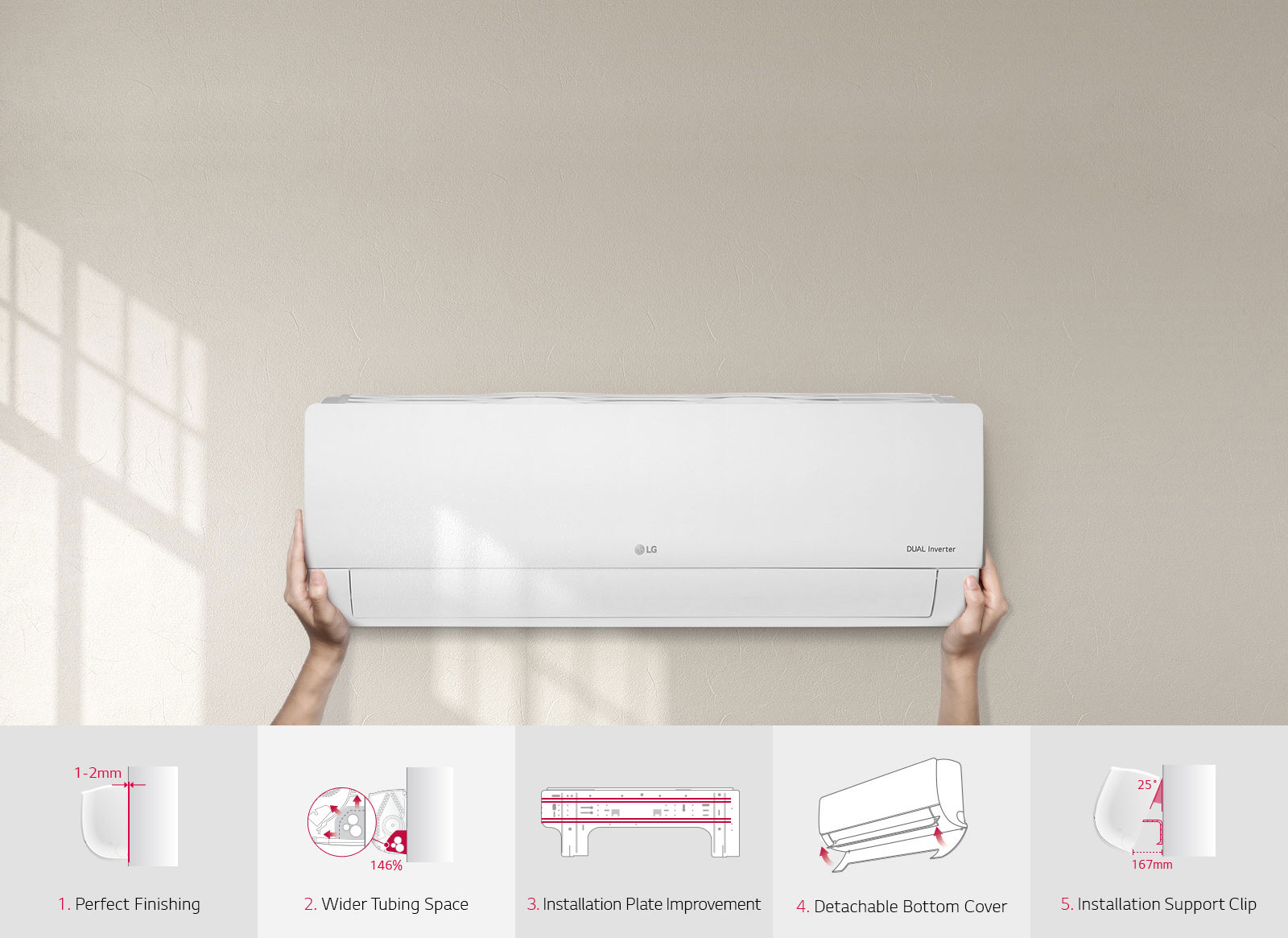 Quick And Easy Installation
LG air conditioners are designed for easier and more efficient installation, regardless of the surroundings and the number of persons involved in the installation process. By reducing the manpower and time required for installation, it is now possible to install more air conditioners at more homes in a shorter period of time.
Dimensions & Weight